SCUOLA SICURA – HYGIENE AND SAFETY PROTOCOL
Learn Italian Safely in Cefalù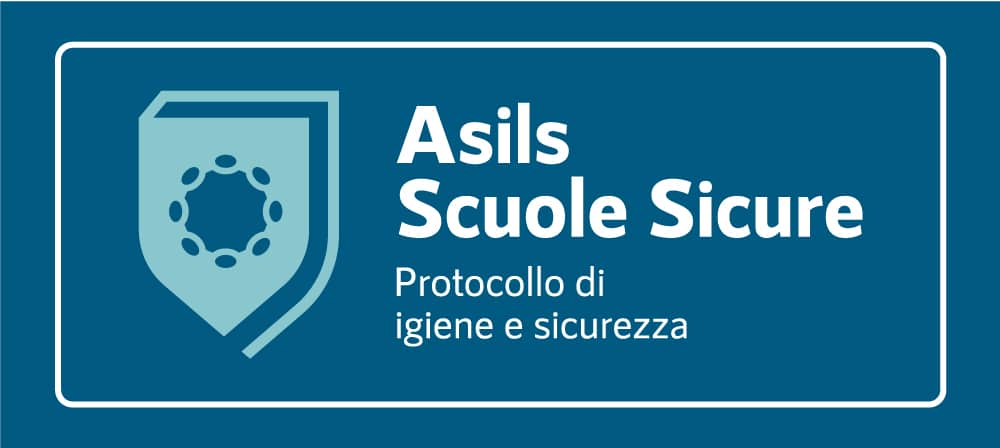 Health, Hygiene and Safety have always been of paramount importance at Solemar Academy, but with the advent of the Covid-19 pandemic we have resolved to put in place even more stringent and rigorous cautionary measures.
On this page we will explain the steps that we've taken and the measures we've put in place to keep our school safe. Of course, these measures comply both with the national health advice and all current government regulations to combat Covid-19 and prevent its spread. However, we have also added additional procedures, designed to go beyond these obligations and guarantee the greatest possible safety for our students and staff.
Solemar Academy is a member of A.S.I.L.S., the nationwide association of Italian Language Schools, and all of the measures we have taken are in line with the hygiene and safety checklist anti-Covid 19 drawn up by their  council.
Our Hygiene and Safety Protocol
In order to be able to guarantee the implementation of all these measures as effectively and consistently as possible, we have created an internal Hygiene and Safety Protocol. This integrates the national guidelines for the reopening of businesses post-lockdown with specific professional recommendations tailored to our school, in order that we can do everything possible to combat the disease and minimise the risks of contagion.
We are extremely conscious of our responsibility as employers and as a space in which students from all over the world meet, and of the fact that these best practices must remain our standard even after the pandemic has been contained. This is why our hygiene and safety protocol has been designed to be regularly updated and adaptable to whatever the future holds.
We will try to explain the key aspects of our new protocol below:
1. First of all, we had to make a plan and delegate responsibility:
✔︎ We updated our Risk Assessment Document to include, in accordance with 2020 law, protection and prevention measures, to combat and contain the spread of the Covid-19 virus.
✔︎  We set up a Workplace Control Committee for the implementation of the procedures outlined in the Risk Assessment and our Internal Health, Hygiene and Safety Protocol.
✔︎ School staff, including teachers, have been trained in Covid-specific safety and hygiene practices and in measures to monitor and protect the school, its staff and students in order to contain and counter the spread of the virus.
2. Then we made some practical and infrastructure changes:
✔︎ We provided all staff and teachers with Personal Protective Equipment (PPE), such as safety masks and visors, to be used during all in-person teaching activities . We supply all our staff with medically certified sterilization products to keep the school clean and sanitised.
✔︎ We distributed pharmaceutical hand sanitising gels in every room, and made sterile surgical mask kits available.
✔︎ In accordance with the current Covid 19-prevention legislation, we have made the use of PPE obligatory for all staff and students within the school. We also require constant social distancing of no less than one metre everywhere on the premises.
✔︎ In the event that we need to assist with Contact Tracing, we have created and now maintain a daily attendance register, in compliance with the current laws on privacy and the processing of personal data (General Data Protection Regulation No. 679/2016).
✔︎ We have arranged for temperature checks on everyone (including staff, students and visitors) who enters the school premises. Entry to the school premises is permitted, in accordance with national guidelines, only to people with a temperature below 37.5°.
✔︎ We have reduced the number of students in our classes. Class sizes are now relative to the physical space within the rooms, such that we can guarantee social distancing of at least one metre between all staff and students at all times, as required by national guidelines.
✔︎ We have infographics on display on doors, walls and notice boards, with up-to-date information on the emergency and rules and guidance on the prevention of contagion and personal well-being in every school environment.
3. Last but not least, we have tightened and clarified our procedures for cleaning and sanitising:
✔︎ We made self-check sheets to record the cleaning and sanitising operations carried out at each class change, and after each work shift.
✔︎ We are only using clinically-certified sanitising products (per the recommendations of the Presidio Medico Chirurgico) for these operations.
✔︎ All shared use areas are constantly well ventilated, and are sanitised at regular intervals by school staff.
✔︎ The air conditioning units have been re-set to a mode which does not recirculate the air. Filters and ducts are cleaned fortnightly.
✔︎ We have installed non-contact electric soap dispensers and hand dryers in the bathrooms.
✔︎ We have also acquired a portable ozone generator, which we use for the final sanitisation at the end of each work day.
Still the Same Great Study Experience!
All of these measures are observed by staff and students with the greatest of care and professionalism. However, we would like to emphasise that our engaging, communication-based and interactive teaching philosophy has not changed one bit!
Our dedicated and imaginative staff has been working tirelessly to find new ways to keep up the light-hearted energy and welcoming atmosphere which has made us so popular with students of all ages and backgrounds. Thanks to their efforts, we can promise that the only change to the atmosphere you'll find at Solemar Academy in 2021 will be a slight scent of regularly-applied cleaning products!!
Students considering registering for any of our Italian courses can therefore rest assured that we will do everything we can to ensure that you have a wonderful, safe and happy language holiday in Cefalù!
Tips for safe travel in Italy
To stay up to date with all the latest regulations (which do change frequently) and the practicalities of flying from your home country to Italy, we recommend that you pay regular visits to this page of the Ministry of Health website, and also consult the Ministry of Foreign Affairs 'Safe Travels' site www.viaggiaresicuri.it.
Of course, all travel decisions are extremely personal. If you don't yet feel that international travel is right for you, our highly qualified Italian teachers have been delivering online courses since the first months of 2020 (and indeed, in most cases far longer). Ask us about an online course today and let us help you find the perfect schedule and teacher for you.
Book your Italian course now
We are pulling out all the stops to make sure we can welcome you back to Cefalù for your next Italian course! You can book individual (One to One) and pair (One to Two) courses any time from today! Our group courses are scheduled to restart on 6th April 2021.