Team – Learn Italian in Italy
Team – stories, background and qualifications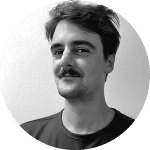 VALERIO GRUESSNER
– director of the school –
As a child I was fascinated by Peter Pan and his "Neverland". I believe that this is because I was born into a bilingual family (with a German father and an Italian mother). During my undergraduate studies I lived and visited many places around the world – Bologna, Berlin and Sydney have all been my home. I realized during this time that to travel and get a real feel for a country and a foreign culture, you have to know the language. It is for this reason that I strongly believe in the mission of Solemar Academy. A young school, curious and open-minded. A little bit like Sicily, which is, of course, our own beautiful "Neverland"!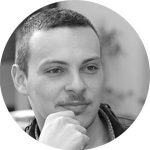 GIUSEPPE ZAFFIRO
– director of studies & tutor –
Growing up in this unique country has taught me the beauty and importance of dealing with different cultures and made me curious. As a result of this, I see teaching Italian as a great opportunity to learn something new every day. Literature, cinema and music are my lifelong passions. That's why I'm alway keen to incorporate songs, literature in my lessons, and to make use of the wonderful films that have made Sicily and Italy so great worldwide. When you come to visit us, please recommend me a book or an artist you love so much and you will make me happy!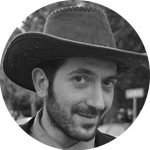 I was born and grew up between Cefalù and Palermo, where I graduated in Entertainment Science and Technology. I have always cultivated my greatest passions, such as cinema, music and literature. Since I have been working at Solemar, I have realised how much teaching Italian to foreigners can be a rewarding and above all stimulating experience on both a cultural and human level. Teaching Italian to foreigners is not limited to the simple exposition of grammatical and syntactic rules, but can be an opportunity to transmit to students a different way of seeing things: a real alternative 'state of mind'.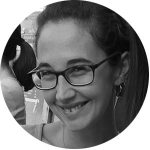 SIMONA FEDERICO
– teacher –
I was born and grew up in Palermo where I graduated with a degree in Modern Languages. I have always had many interests: reading, cooking (I'am a complete foodie and love cooking!), traveling but I also enjoy visiting places on my own doorstep. In 2008, during one of the many European experiences, I came across the wonderful world of teaching Italian to foreigners: it was love at first sight!
I like the cultural "tandem" that you can create during the lessons, it is a continuous discovery, sometimes even of oneself!